Profile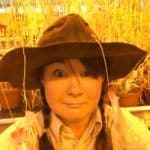 Senga Robertson
Thank you all so much!!!! I can't believe I won. You are all totally amazing and I have loved every minute of your questions!!
Curriculum Vitae
Education:

School until 2000 then had a big break, I started at Dundee University in 2011 and then in 2015 I started a PhD which I will be finished in another 2 years....which seems like a seriously long time away.

Qualifications:

I have lots of qualifications in management and administration from the job I did before finishing my degree at university (but they're boring). My science qualifications are an honours degree in microbiology and I am working on a PhD

Work History:

I worked for a large UK energy company for a long time after I left school as a complaint manager, so I basically got paid for people to shout at me. It wasn't very much fun.

Current Job:

I am PhD researcher at Dundee University in Scotland and I absolutely love it!

Employer:

I work at the University of Dundee as  PhD researcher. Well, technically, I don't work there I am still a student because I haven't finished my PhD but I absolutely love it.

Unlike a lot of people that do their PhD at Dundee University I'm not actually based there though, I am based at a huge agricultural research institute called the James Hutton Institute. It's a bit like a giant farm that has lots of research labs. I think it's pretty cool….well most of the time; sometimes they have to spread cow poo on the fields to fertilise the crops and it is VERY smelly.
Favourite thing to do in my job: working out experiments to solve problems and answer tricky questions

About Me: kooky Scottish Scientist and stand up comic (sort of)...warning: answers may contain nerd jokes! I'm also told I talk about poo a lot...I don't know why I do that.

Read more

I grew up in an area in Scotland where a lot of the people didn't have a lot of money, my family included. For a long time I always thought "I could never be a scientist" because most of the people I grew up with didn't really seem to have big goals or if they did, they were a bit like me and never thought they'd be able to achieve them.

When I left school I got a job in a call centre, you know those places your parents call up and get really grumpy with because they are on hold for ages and then don't get their question answered? Yeah, one of those.

I became a parent and after one of my children was super brave I decided that I could be that brave and decided to reach for my goals. Long story short, I worked REALLY hard and got a university degree in microbiology (so I know a lot about bacteria and some of the cool jobs they do) and then I started a PhD because I thought it would be really cool if people called me Dr!

I have 2 children, one of them is around your age (11), who think I am seriously embarrassing, especially when I come to their school to do science stuff! I also have 2 dogs that come to work with me, their names are Isla and Wicket (like the Ewok from star wars). This is Wicket:

In my spare time I do lots of random things like stand up comedy (which is very fun but also VERY scary), riding motorbikes  and roller derby – my roller derby name is "princess troublegum". I also do a lot of science activities with schools and at fun days.

My Work: I take DNA out of bacteria and use it to work out ways to make plants grow better

Read more

Did you know that plants are a little bit like humans? Humans have a gut (your stomach and intestines etc) and it's the place in your body that absorbs water and nutrients and vitamins from the food you eat.

Now for 2 crazy facts:

Fact 1: Your gut has millions and millions of bacteria living in it…and right now, as you're reading this they are doing lots of jobs to help you to stay healthy like getting nutrients out of foods and helping your body to defend against bad bacteria that can make you ill

Fact 2: Plants also have guts…well sort of. Plants have roots that are underground in the soil. The roots absorb water and lots of nutrients from the soil and they also have millions of bacteria living around them that help the plant to stay healthy.

My job is to find out what bacteria live around plant roots (the rhizosphere microbiome) and to work out what cool jobs they do to help the plants. So I spend a lot of my time up to my elbows in mud or looking at petri dishes filled with bacteria (that are often quite smelly). Here is a typical petri dish I will work with in the lab, each of those circles/ blobs contains thousands of bacteria….cool!

The reason it's important to understand the jobs bacteria can do to help plants is because just now farmers have to use lots of chemicals to help plants to grow and to stop them getting unwell, the problem with this is that these chemicals are really bad for the environment. I am trying to work out a way that we can give plants helpful bacteria so that they don't need farmers to use so much chemicals which will be better for the environment and might even mean that farmers will be able to grow crops in places where they don't grow very well just now, like in some developing countries.

Here is a little video explaining what a microbiome is and why understanding them is important 🙂

My Typical Day: here is a snap story of one of my days! https://youtu.be/YoKX_1ClQ6o I rush around in the mornings because I ALWAYS sleep in, when I get to work I do lots of different experiments in the morning and teaching or learning in the afternoon. After work I take my kids to their sports lessons, do homework with them and then we will play PS4 or watch something on Netflix.

Read more

here is a snap story of one of my days:

Every day at work is different for me but most mornings are the same. It all starts with us realising we have slept in for the millionth time and running around getting ready whilst trying to make sure we all have a healthy breakfast….but sometimes we end up ramming cold toast in our mouths whilst getting in to the car (I wont lie).

When I get to work I check my emails and calendar and make a list of the things I'd like to get through that day (I always start by writing "make a list" so I know I can always score that off). I normally have lots of experiments going on at the same time. Plants take quite a long time to grow so it means I can set up quite a few different things and just do little bits and bobs every few days. I divide my day by doing experiment stuff in the morning which can be anything from getting DNA out of bacteria to filling up 100 pots with soil or writing computer code…. I also sometimes get in trouble for listening to music when I'm in the lab:

In the afternoons I try my best to make sure I have read about someone elses research or go to a lecture where someone talks about the work they do. I also have reports to write and sometimes I have to apply to different places for money to travel to conferences. I also have to give talks to the university about my experiments and once a week I teach students how to do things in a lab which is really good fun.

Once my day at work is done I go home and then take my children to their sports lessons and do homework with them. After allllll of that, we will chill out for an hour and play some games or watch something stupid on tv.

What I'd do with the prize money: I'd invite schools (from areas that don't normally get the chance) to come and do some fun experiments with us for a day. There will be pizza, goody bags and NO HOMEWORK!!! (woo hoo!)

Read more

I would like to arrange an event for schools from areas where a lot of the people that live there can't afford to go to science centres (or even the cost of transport to get to free science events) to come along and do lots of really fun activities with me and other scientists from Dundee University. We will do things like learn about the bacteria in our guts by making fake poos, extracting DNA from fruit, blasting biofilms and much much more…..and there will be pizza, goody bags and (most importantly) NO HOMEWORK!

We have everything we need to run the fun day so I would spend all of the £500 prize money on transport (£300), pizza (£100) and goodybags (£100) for the schools invited so no one would miss out if their family had trouble paying for transport or a packed lunch. I think that everyone should have access to science and have equal opportunities to be as awesome as they can possibly be in whatever they want to be.

My Interview

How would you describe yourself in 3 words?

a bit geeky

What or who inspired you to follow your career?

Two people inspired me. I was at university studying science but didn't really know what I wanted to do after university...a science teacher maybe? BUT then I met Professor Nicola Stanley-Wall and Professor Tracey Palmer at my university who inspired me so much and made me realise that the only person in the way of me reaching my goals was me.

What was your favourite subject at school?

Biology

What did you want to be after you left school?

I wanted to be a Doctor BUT I didn't think I would be able to be one and didn't even know where to start:( I also wanted to be an artist.....but I can't draw ha ha

Were you ever in trouble at school?

I was actually the class clown at school and talked FAR too much but I didn't get in to any real trouble...I was mainly just told to "SHHHHH!"

If you weren't doing this job, what would you choose instead?

I would be really sad because I love being a scientist

Who is your favourite singer or band?

I really like Stormzy...which makes my kids cringe because apparently I'm "too old to like him"

What's your favourite food?

I want to say something posh or healthy but it's genuinely a greggs steak bake

What is the most fun thing you've done?

I have ridden a motorbike around Glasgow dressed in a bright pink power ranger bunny suit for charity. I also went on this epic water slide in Tenerife! https://youtu.be/lfm8lDqeddM

If you had 3 wishes for yourself what would they be? - be honest!

to always believe in myself: for my family to always be happy: to win the lottery (let's face it, eveyone wants to win the lottery ha ha)

Tell us a joke.

Why were the bakers hands brown? Because they kneaded a poo! (say it out loud, hee hee)
---
---
---