Profile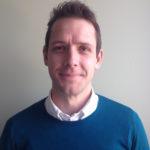 James Cole
Curriculum Vitae
Education:

St Georges College (Harare, Zimbabwe) for 'O' and 'A' - levels. Then University of Southampton for my Undergraduate, Masters and Ph.D

Qualifications:

I have an undergraduate BA in Archaeology, a postgraduate MA in Human Origins, and a Ph.D in Archaeology

Work History:

I have worked at the Universities of Southampton, Bournemouth, Oxford, and Royal Holloway

Current Job:

I am a Principal Lecturer in Archaeology

Employer:

The University of Brighton
Favourite thing to do in my job: discover how humans evolved

About Me: I am fascinated by the past and particularly, the human past. Archaeology is what I live for.

Read more

I was born and grew up in Zimbabwe which I left to go to University here in the United Kingdom. Since I moved I have pretty much lived and breathed the subject of Archaeology which I have studied at Undergraduate, Masters and Ph.D level. I have taught at a number of Universities including Southampton, Bournemouth, Oxford, Royal Holloway and Brighton, where I am now permanently based.

Although I am an Archaeologist, I am in charge of Geography and Environmental Science at the University of Brighton where I enjoy working with my colleagues from a range of disciplines.

In my spare time I like to relax in my garden, go for walks around Archaeological sites and read historical novels.

My Work: I study Human Evolution and try to understand how complex our human ancestors were.

Read more

I am an Archaeologist who is interested in human evolution. In particular I am interested in how human brains have evolved and developed through our human evolutionary history. The image below shows a snap shot of some of our human ancestors whose behaviours I study to understand more where we come from.

I also study the artefacts (like stone tools) that our human ancestors leave behind. Below you can see me with a particularly curious example of a stone tool called a handaxe from a site in East Africa called Isimila. This is a particularly large example which is sometimes referred to as a 'giant' handaxe.

I am also interested in how our human ancestors treated their dead, in particular, I am interested in why they seem to have practiced the act of cannibalism. I recently won an Ig Nobel Prize (awarded to research that makes you laugh and then think) for my research. You can watch the video of the awards ceremony from the link above, I appear somewhere near the 56 minute mark. There were also short lectures given by the winners which you can see here, my lecture is near the 1 hour 20 minute mark.

My Typical Day: A typical day at work may involve giving a lecture to my undergraduate students, working at my computer on publications and managing the staff in the Geography and Environmental Science Subject at the University of Brighton

What I'd do with the prize money: I'd like to buy another fossil human skull for my collection

Read more

There is nothing quite like looking at the fossil of a human ancestor (even if it is a plastic replica) to make you wonder where you came from. If I won I would like to add to my skull collection, which I like to take to schools and use in my teaching to get students of all ages interested in the archaeological past.

My Interview

How would you describe yourself in 3 words?

Insatiably curious

What or who inspired you to follow your career?

One of the first lecturers I ever met as a student at the University of Southampton, Dr John McNabb

What was your favourite subject at school?

History and Geography

What did you want to be after you left school?

An Archaeologist

Were you ever in trouble at school?

No not really, I was always pretty good at school

If you weren't doing this job, what would you choose instead?

I would like to work in Publishing perhaps

Who is your favourite singer or band?

Bruce Springsteen

What's your favourite food?

I love a good burger or hot dog

What is the most fun thing you've done?

I played in a band for a while just after I left school and during my Undergraduate at University

If you had 3 wishes for yourself what would they be? - be honest!

Just 1 for me - I'd like to travel back in time to solve the archaeological puzzles that we spend so much time trying to resolve here in the present.

Tell us a joke.

"Ask me if I am a tree" - "Are you a tree?" - "No" - it's funnier if you tell it in person I think.
---
---