Profile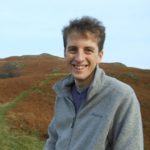 Jake Langham
Just about to leave to go to a big conference in USA - super excited! I'll get to all your questions as soon as I can after I land. :)
Curriculum Vitae
Education:

University of Warwick (2008–2016)

Qualifications:

Master of Mathematics, PhD in Mathematics

Work History:

This is my first proper job... :/

Current Job:

EPSRC Doctoral Prize Scholar

Employer:
Favourite thing to do in my job: Learning more and more about mathematics and the world.

About Me: I try to be interested in everything and when I'm too tired for all that, I go for a run.

Read more

Well I don't just do science all day, that's for sure.

One of my favourite things to do is listen to music. I probably spend too much time looking through record shops or scrolling through bandcamp for new stuff. I always have a tune in my head and frequently annoy my partner by cheerfully whistling for ages at a time.

I do a lot of sport these days – mainly cycling and running. My job involves a lot of sitting down at a computer screen, so when I'm done I have a lot of energy left and have to move about! I recently started competing in ultramarathon races. Next year my goal is to run a 100 mile race.

Other hobbies come and go. I like to be outdoors, especially in the mountains. Occasionally I make beer, which is fun and sciency. And playing games!

My Work: I use maths to solve problems in different types of science, e.g. physics. (The proper name for this is 'applied mathematician'.)

Read more

Most of what I do involves computers, which is lucky because that's what I'm best at. You can do a lot of interesting science just by writing computer code which looks like this

In my current job, I'm working on code that helps us to understand something called the 'transition to turbulence'. This is when the movement of a fluid or a gas goes from being smooth and predictable to being complicated and chaotic. I see this every morning when I make a cup of tea:

When you put the milk in suddenly it starts to move in a very curious way as the cold milk quickly mixes with the hot water. This sort of thing happens all the time in the air too – you can try to think of some examples. Even though it's so common, there's a lot we don't understand because it's just so complex. We want to know things like: why does turbulence exist? Can we predict when it will happen? and Can we find patterns or shapes in it and explain them? People have been thinking carefully about these things for at least 100 years!

When I'm not studying turbulence, I've also worked on projects that involve simulating the way that the heart works and predicting the behaviour of materials used in artificial muscles for robots. The maths and computer skills that you need to learn about these different things is very similar – that's the great thing about being an applied mathematician: I can work on all sorts of interesting stuff. My newest project is about simulating floods in Peru and after that I have an idea about studying squid skin camoflauge…

My Typical Day: Lots of thinking, lots of mistakes. Followed by acceptance and occasional moments of extreme clarity.

Read more

Usually I just work on whatever I feel like for most of the day, though I do sometimes have deadlines or stuff that I absolutely have to do. Being an academic is a bit different from most jobs in that I don't really have a 'boss' who tells me what to do – I'm basically free to do what I want (within reason!)

Firstly, I spend a lot of time reading and learning because there are so many things I have to know about. Then I do my research, which mostly involves:

Just sitting and thinking about my problem with a pencil and paper.
Writing computer code (and desperately trying to fix bits I've broken).
Getting results – running the programs, often on a supercomputer.
Analysing them – working out what they mean.
Discussing and working things out with other scientists.

The last point is really important. Science is a massive community effort and I feel very fortunate to work alongside many clever researchers who are really good at what they do. It's definitely one of the best aspects of my job. As an added bonus it means I often get to travel to cool places to meet up and chat with them.

What I'd do with the prize money: Use it to fund maths outreach events for schools that don't often send pupils to university.

Read more

When I was at school I got a couple of chances to visit Bristol University and see talks given by the Computer Science department. I remember being fascinated to hear all this stuff that went beyond what we learned in school and it led me to learn more about computer programming in my spare time.

We were lucky because our school was close by, but not all schools can afford to sort out things like this. I'd like to help some schools that can't and also set up similar events in our mathematics department.

However, I'd also want to spend the money as cost-effectively as possible. Maybe setting up interactive video / internet lectures could be a way to do this? I'll have to work out how feasible that is later.

Or maybe I'll spend it on something else… I have lots of ideas and they come and go! (Let me know if you have any suggestions too.)

My Interview

How would you describe yourself in 3 words?

Relaxed and happy

What or who inspired you to follow your career?

I liked the idea that science is a co-operative effort to gradually increase our knowedge about the world and wanted to be part of that.

What was your favourite subject at school?

Physics, or maybe music. (It wasn't until university that I realised I like maths.)

What did you want to be after you left school?

I had no idea whatsoever - I just knew that I wanted to go to university to learn more and figure things out.

Were you ever in trouble at school?

Not really :S

If you weren't doing this job, what would you choose instead?

Maybe a music composer. Or a chess grandmaster, but I'm not good enough for that!

Who is your favourite singer or band?

King Gizzard and the Lizard Wizard

What's your favourite food?

Curries and anything spicy

What is the most fun thing you've done?

Running up and down mountains in Snowdonia (Wales).

If you had 3 wishes for yourself what would they be? - be honest!

Unlimited popadoms (nomnomnom), more time in the day and to live in the countryside.

Tell us a joke.

A dog goes into a post office. "Good morning" he says, "I'd like to send a message: Woof woof woof, woof woof woof. Woof. Woof. Woof". Postman: "You could send ten woofs for the same price if you like, sir." "...But that wouldn't make sense?" says the dog. HAR HAR AHAHARHAR.
---
---